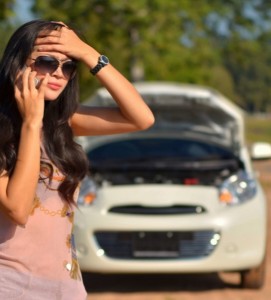 Emergency Road Service & Towing.  Abel Brothers Towing has 40 trucks on the road at any time night or day.  If your car breaks down – call our emergency number and we can reach you anywhere in the metro Philadelphia suburbs and mainline areas in minutes.  We provide the following services:
Towing – if we cannot get your car or truck to start we will tow it anywhere.
Flat Tire Change – If you have a flat we can change it for you.
Battery Jump-Start – Call us if your battery fails. If possible, it will be jump-started at the scene to help get you on your way.
Emergency Fuel and Fluid Delivery – If you run out of gas or your vehicle overheats, get the required fuel or fluids you need delivered directly to your vehicle.
Lockout Service – If your keys are lost, stolen or accidentally locked inside your vehicle, we will dispatch a qualified service provider.
Call Abel Brothers Towing for any of these services.
24 x 7 x 365 road side service
Jump Starts
Tire Changing
Battery Replacement
Tire Repair
Car Lockouts
Fuel Delivery
Mud Recovery
Vehicle Uprighting
Vehicle Winching
Vehicle Rollover Recovery
Accident Recovery & Accident Clean Up